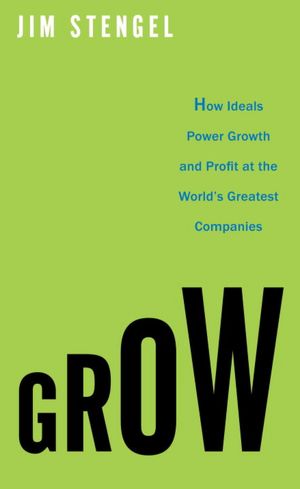 "In 1980 virtually the entire market capitalization of the S&P 500 companies consisted of tangible assets (cash, offices, plants, equipment, inventories,etc.). In 2010 tangible assets accounted for only 40 to 45 % of the S&P 500 companies' market capitalization. The rest of their capitalization consisted of intangible asset, and about half of that- more than 30 percent of total market capitalization- came from brand.  The growth in the importance of brand value over the last thirty years is unmistakable. Brand value is now most companies' single biggest asset, and the consequence is that business leadership and brand leadership are converging in every industry and every sector of the economy. The world's best companies have responded to this by ensuring that they bring together business leadership and brand leadership in the C-suite throughout their organizations.
In short, businesses are now only as strong as their brands, and nothing else offers business leaders so much potential leverage. That is why I believe every business leader – whether you are selling cars, chemicals, or cosmetics- needs to think and act like a brand leader." Quote from Jim Stengel from his latest book Grow.
About two weeks ago, I had the pleasure of attending a book-signing event by Mr. Stengel. As a businessman and a coach, I believe that the point that he is making about importance of brand is essential and crucial for all business leaders to be aware of and to pay special attention. In the digital age, your number one concern should be your reputation and brand. Business leaders must start to attend necessary resources such as learning, accountability, and money to their brand building process.
In his quote, Stengel put an emphasis on business leadership and brand leadership. The single most important factor for all leaders is learning and accumulating leadership skills. This is what coaching and coaches are all about. Growth in businesses for the foreseeable future will be in the service provider sector. Service providers have begun to change the business landscape, and I have no doubt that they will continue to play a bigger role. For this sector, I would change what Stengel said about the Brand value being most companies' single biggest asset to the following:  "For business leaders in the service sector, after their people and their team the only other real asset is their Brand."